It can be hard to know how to discuss climate and health with colleagues and patients.
Climate Outreach have several excellent resources. Their Talking Climate Handbook has excellent tips on climate conversations. This advice uses the mnemonic REAL TALK: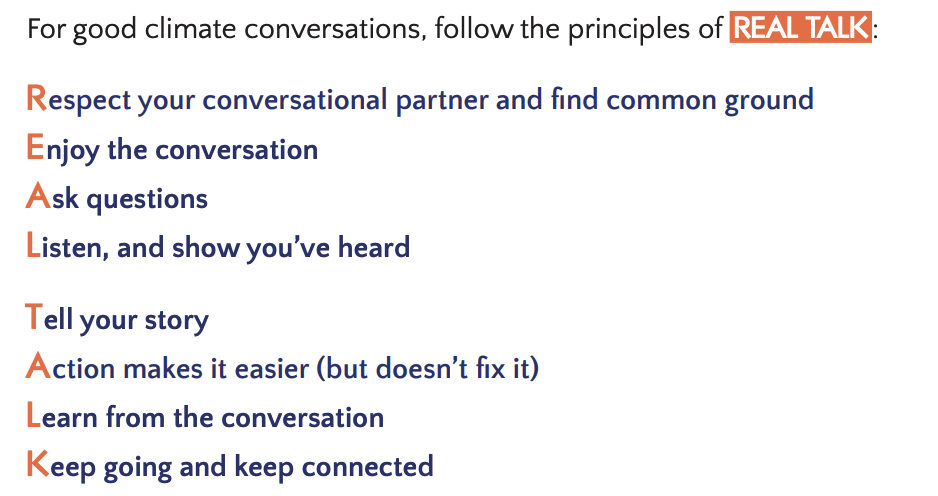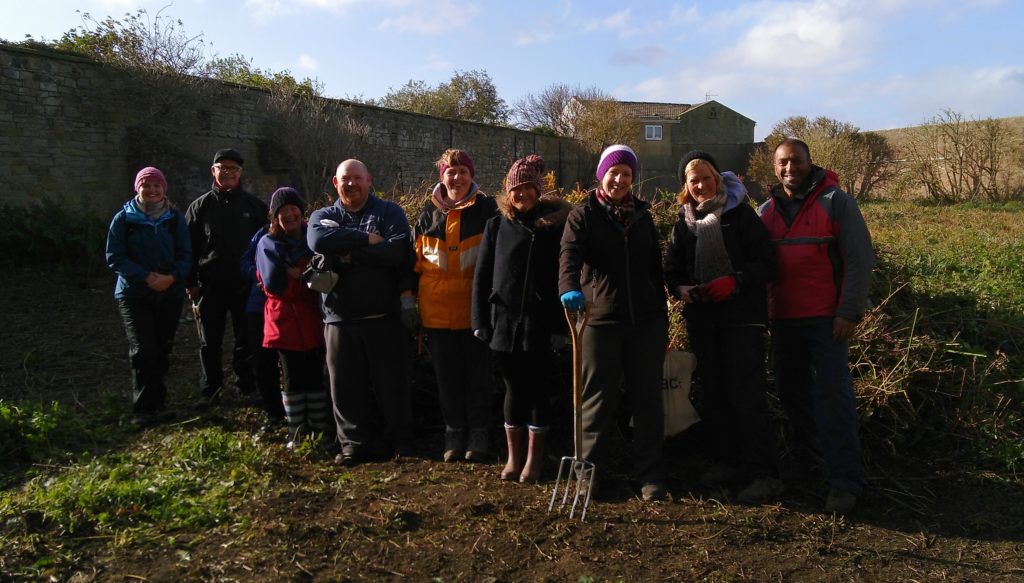 Climate Outreach have also recently released a guide to talking about the climate crisis in the context of the ongoing COVID-19 pandemic. The FrameWorks Institute also has a brief guide to framing these discussions. A key message is to be sensitive to whether those you are talking to have the capacity at the current moment to engage with discussions around the climate crisis.
A useful discussion in the healthcare setting could focus on the co-benefits of climate action for health. These are changes in lifestyle or behaviour which benefit both our own health and the environment. Some good examples include:
Active transport (e.g. walking and cycling)
Low emission public transport
Eating less red and processed meat
Spending time in nature (e.g. green walks, growing food locally)
Improving housing insulation
See 'Why are we doing this?' for further information on these issues.
We are working on specialty-specific resources for doctors with tips for discussing climate action, and will add the links here when they're ready. If you'd like to contribute or have feedback please get in touch.